Bob Bohac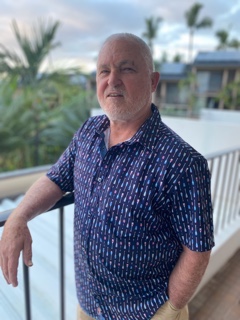 Bob was born and raised in Illinois, received his bachelors degree from Colorado College and a master's degree in mathematics from the University of Oregon. He met his wife of 50 years, Anne, while in Colorado and together they raised 3 boys. Teaching was his vocation and serving the underserved was his passion, which continues today. Bob taught community college mathematics, and the occasional outdoor recreation class for over 35 years.
Volunteer work has been the center of life for both Bob and Anne in retirement, serving at soup kitchens, St Vincent DePaul Help Center, food pantries, Jericho Table and Outreach. He has served on the boards of SVDP, and Habitat for Humanity in Idaho, and is an active member of Zion Lutheran Church of Redmond.
Redmond became home for retirement in 2013. Bob and Anne quickly became involved in homeless outreach through Redmond Winter Shelter and Jericho Road, and Bob now serves as the Lead in developing Redmond Oasis Village Project to alleviate houselessness. I am privileged to serve on the Jericho Road Board of Directors to continue the 15 year mission of Jericho to help those in need.