Dr. David Cook, Secretary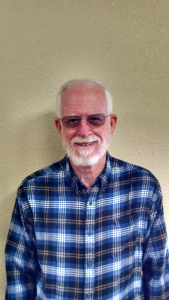 Dr. David Cook is currently serving as Secretary to the Board of Jericho Road. He says it is a pleasure to be able to serve as Jericho Road faces the never ending challenge of advocating and providing for those who are in need of help in facing life's challenges.
Dr. Cook is retired from a long career as a researcher, university professor and administrator. His work experience ranges from representing neighborhoods to local government and education interests to state agencies to serving as a university accreditation evaluator, chamber of commerce president, scout leader and volunteer soup kitchen dishwasher!
David and his wife Nancy, a retired university librarian, have made Redmond area the setting for their retirement home. They enjoy being active in their church community, All Peoples UCC and the active, outdoor opportunities of the high desert area.