Margaret King, Board Secretary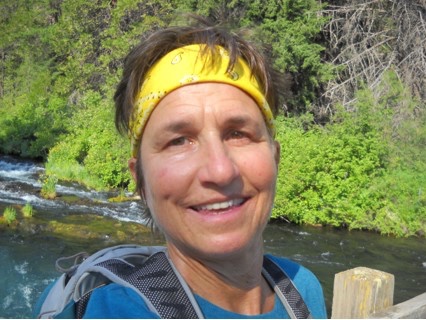 Hello my name is Margaret King. I'm a retired educator, and am currently an active participant in Friday outreach program specializing in clothing distribution.
I have enjoyed living in Oregon for the past 10 years. I moved here after teaching for 28 years. I spent the first 16 years teaching a variety of grades on the Navajo Indian Reservation in the northeastern corner of Arizona. I had the privilege of teaching with both my mom and my late husband. It was a wonderful experience! I spent the next 12 years in Tracy California teaching 8th grade Language Arts and Social Studies to English Language Learners (ELL). Then I decided to move my family to Oregon. My two sons and I enjoy many outdoor activities that the northwest has to offer like hiking, camping and snowboarding. I decided to change my career and entered the field of caregiving. I prefer working part time so I have plenty of opportunities to volunteer with the houseless community!
I began volunteering in Bend in 2012. Bends Community Center was running a program called Feed the Hungry on Sundays. Besides hot meals and take away food items, there were other services available; like showers, medical and dental van access, and a clothing program. We called the clothing program Keep "em Warm. I worked alongside other volunteers to collect and organize clothing to be given away each week. I met many folks and built relationships with them. Sadly, this program was discontinued with the sale of BCC (Bend Community Center). Many of the volunteers from BCC decided to go volunteer at the Bend Church Day Center (or Back Door Café) to continue supporting the houseless community. I joined this committed group of volunteers.
I moved to Redmond and began looking for a local place to volunteer with the houseless community. I discovered the outreach program to the camps outside of Redmond. I began to help with that small group. I also discovered the St Vincent De Paul needed volunteers for their Wednesday and Thursday food pantry. I became a regular volunteer there. My church was hosting the CWS (Cold Weather Shelter) for 2 months so I decided to volunteer weekly. I happened to know some of the guests from doing outreach to the camps. Then I learned about Jericho Table and decided to see if any anyone from my church would be interested in serving there every other month! Also, I have contacts at Hospice of Redmond who introduced me to Camp Sunrise, an annual camp for children who have lost a sibling, parent or grandparent. It is a safe place where, for a weekend, children learn how to process their grief. I have been a counselor for 2 seasons. I am excited to join Jericho Road board member team and continue their good work with the houseless community. I am thankful for this new opportunity to serve our community.